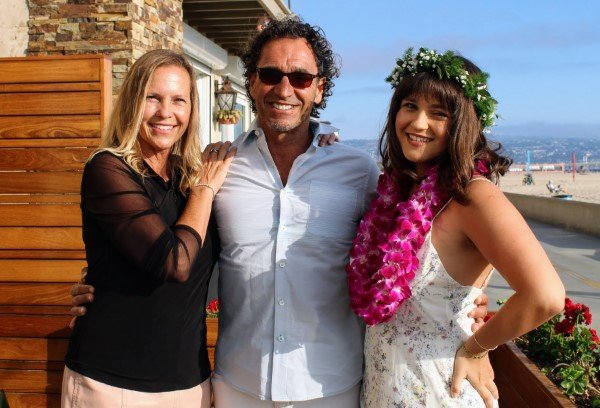 I love what I do and where I live, and feel fortunate to spend every day helping others experience life, invest and flourish here in the South Bay.  My husband and I have lived in Hermosa Beach for over 20 years and have a daughter in college.  She went through elementary and middle school in Hermosa and graduated from Mira Costa, so I have familiarity with both school districts.  In addition to our family home, we've invested in income-producing properties (the best investments we've ever made!), so I'm a believer in investing for the future and offer a wide range of first-hand knowledge.  One thing I'm not is a high-pressure salesperson. My clients tell me they appreciate my advisory skills and that I'm a one-stop-shopping real estate resource.  I understand the various ever-changing phases of life, family needs and how to live successfully here.  Originally from Arizona, childhood summer vacations to California sparked a lifelong love of the ocean and the beach.  I moved here shortly after graduating from the University of Arizona.  I've established deep roots in the South Bay, living in Manhattan Beach, Redondo Beach, San Pedro and Marina del Rey over the years, and often joke that I've been doing this so long, that if given an address in Manhattan, Hermosa or Redondo, I can probably envision the homes on any given block! Working through high school and college, my early career days were dedicated to learning all aspects of real estate.  I worked with various companies that specialized in land speculation, industrial warehouses, condo conversions and shopping centers.  I've always been a self-starter and got my first job when I was 14 at a nearby interior design studio, doing odd jobs and accounting (yes, even at 14 I had a knack for numbers!). Although the world of real estate is fast-paced and I often work long hours in order to provide top-shelf service to my clients, I take time to enjoy time with family, friends and my favorite activities of volleyball, paddle surfing and fundraising for VHL cancer research through a non-profit we founded, the Double Strand VHL Cancer Research Foundation (www.DoubleStrand.org).
Professional Qualifications
Full-time, actively-engaged licensed residential broker since 1993 (29 years of experience).  
Founding Partner and Designated Broker at Pacifica Properties Group, Inc.
Areas of specialization include the beach cities of Manhattan Beach, Hermosa Beach and Redondo Beach (90% of my sales), plus surrounding communities of Palos Verdes, El Segundo and Torrance.  I have familiarity with many other areas of Los Angeles as well.
Over $260 Million in residential property sales, with a 5-year average sales price of $2,455,000.  
Representing both sellers (46% of my sales) and buyers (54% of my sales).
I handle all my clients personally – they are never handed-off to an assistant or junior agent.
Education:  B.A. University of Arizona, Finance and Real Estate (1986).
Long list of references upon request.  Check out reviews on Zillow.  Many thanks to my repeat clients and past clients that have referred friends and family.  It's the highest compliment!
My Signature Approach for Sellers
I get results.  In my 29 year residential career, 99% of my listings have sold for an average of 97% of asking price.
My focus is to get you the highest price in the shortest amount of time from the best, qualified buyer.
I create a custom marketing plan for each property, taking into consideration the homeowner's needs, and by analyzing the likely buyer profile and target the marketing accordingly.
Pre-listing property evaluations and recommendations to help sellers maximize sales price.  As a part of my marketing services, I arrange for a consultation from a professional stager with advice on how to inexpensively maximize appeal of the property.
I contract with a professional photographer to present the property in the best possible light with high quality photos and beautiful virtual tours.
Individual property website is prepared with dynamic full screen photos.
Pre-marketing networking with other local agents to build excitement and get a "buzz" going.
Property is published on all major real estate websites and verified for accuracy with strategically chosen, high-quality professional photos, well written descriptions and links to individual property website.  Most buyers' first viewing of the property is online, so it's of utmost important to have an impressive online presentation.
Over the years, I have built a large network of reliable subcontractors and can coordinate repairs with painters, plumbers, carpet cleaning, handymen, etc. on your behalf.
I'm in constant direct communication with my clients, in their preferred method, whether that's email, text, phone or in person, so you'll know exactly what's happening.
Electronic document delivery and signing is green and saves time.  My clients love DocuSign!
I've developed great relationships with the agents in the area over the years, so they gladly show my listings.
My Signature Approach for Buyers
Thorough market knowledge:  I see as many properties that come on the market as possible and utilize multiple networking resources to gain knowledge about unlisted properties.
I maintain an "off-market" database, where I collect tips from the various private agent networking groups and platforms used by local agents to share information about upcoming listings and those that will not hit the MLS.
In recent years, knowledge of off-market listings has been crucial.  I'm known, trusted and respected amongst other agents, which makes them willing to share their off-market listings and eager to work with me.
I search for new listings and study sales daily, so my buyers are aware of market values and hear about everything on the market.
Immediate automatic email notification of new MLS listings that match my Buyer's parameters.
My clients rely on me to be honest, competent and thoroughly organized on follow-up/details, making the process easy for them.  I communicate in my clients' preferred method, whether that's email, text, phone or in person.
Once my clients are in escrow, I make sure the discovery process is thorough and troubleshoot any problems that may arise.
Electronic document delivery and signing is green and saves time.  My clients love DocuSign!
With a B.A. in Finance and Real Estate, I can competently advise clients of their financing options.
Pacifica Properties Group, Inc. | +1 310 753 7816 | kt@ktbeachproperties.com KTBeachProperties.com CalBRE #01161295 ZILLOW.COM REVIEWS